Welcome
Move from Campus to Career with the SDSU Aztec Mentor Program! 




The Aztec Mentor Program's (AMP) purpose is to engage alumni and professional mentors to connect with juniors, seniors and graduate students to support them as they move from campus to career. AMP asks mentors and mentees to invest eight hours in mentorship over the fall and/or spring semester.

Thank you to our program participants for their commitment and time as we build a stronger Aztec network and support Aztecs Hiring Aztecs.  We are here to support you throughout your mentoring experience. 

Join AMP to make new professional connections. Whether you are a mentor or a mentee, you'll find mentoring to be a rewarding experience!


We encourage you to regularly check the SDSU website monitoring COVID-19 for any updates.


Save the date for Fall 2020 AMPlify Your Mentor Experience Event:
Tuesday 9/22, from 12:15-1 pm
Wednesday 9/23 from 4:30-5:15 pm
Thursday 9/24 from 12:15-1 pm
This event will be held via Zoom. 
Click here to view past AMP Events.
Juniors, Seniors and Grad students: 
Fall registration opens August 17.

Students MUST use their SDSUid Email (Example: jsmith@sdsu.edu) It is the same as your Webportal login credentials. 

Share your AMP Mentee Story/Testimonial with us!
Mentors: Sign up to be a mentor!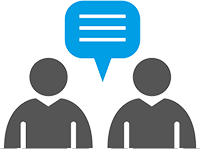 Sign up Now

Share your experience and expertise with students during the semester. Mentors are invited to register year-round. 
Share your AMP Mentor Story/Testimonial with us!





Join us for AMP Mentor Mondays to meet alumni and professionals who will share career insight and professional networking tips:
Monday, August 10, 1:30-2 pm with John Figueroa '15, Adobe account executive. 
RSVP on Handshake, or if you don't have an account, through the Google Form, to attend this virtual event via Zoom.
Mentor Moments: What participants say
"Mentorship gives you access to experienced knowledgeable people who genuinely want to help you grow and see you develop into the best version of yourself by providing individualized tools for success. The advice and opportunities that I have come across would not have been possible without the relationships built with my mentors." -Arielle Cook, Mentee

"My mentee has really changed my perspective on mentoring— I now see it as a two-way process... Also, hearing her experiences and the questions she has about different programs and jobs has helped me better understand what the SDSU experience is like for many students today." -Emily Schmied, Mentor