Welcome
Move from Campus to Career with the SDSU Aztec Mentor Program!




The Aztec Mentor Program's (AMP) purpose is to engage alumni and professional mentors to connect with juniors, seniors and graduate students to support them as they move from campus to career. AMP asks mentors and mentees to invest eight hours in mentorship over the fall and/or spring semester.

Thank you to our program participants for their commitment and time as we build a stronger Aztec network and support Aztecs Hiring Aztecs. We are here to support you throughout your mentoring experience.

Join AMP to make new professional connections. Whether you are a mentor or a mentee, you'll find mentoring to be a rewarding experience!

Join us for AMPlify Your Mentor Experience Event for Spring 2020 on Wednesday, March 4 from 5:30-7:30 pm in Montezuma Hall. Click here to RSVP.
Click here to view past AMP Talks.
Juniors, Seniors and Grad students:
Spring registration is open Jan 21 through Feb 28.

Students MUST use their SDSUid Email (Example: jsmith@sdsu.edu) It is the same as your Webportal login credentials.

Share your AMP Mentee Story/Testimonial with us!
Mentors: Sign up to be a mentor!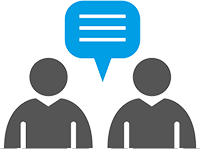 For Spring 2020, students register for a mentor Jan 21-Feb 28.

Share your experience and expertise with students during the semester. Mentors are invited to register year-round.

Share your AMP Mentor Story/Testimonial with us!
Mentor Moments: What participants say
"Mentorship gives you access to experienced knowledgeable people who genuinely want to help you grow and see you develop into the best version of yourself by providing individualized tools for success. The advice and opportunities that I have come across would not have been possible without the relationships built with my mentors." -Arielle Cook, Mentee

"Professionally and personally I have felt much more significant... I've always wanted to become someone of positive influence and AMP has helped me accomplish that as I reflect on the amount of years I've spent and the number of mentees I've spent time with. Getting to tell my story and hear theirs reminds me of my own life journey..." -Qamar Bradford, Mentor